meals, food prep and sewing supplies have been providing much inspiration lately.
(above) perhaps for a home? perhaps for walls?
i usually don't go for primaries, but green onions, toms, an everyday food spread and rubberbands from the onions is a calming combination. and i'm a sucker for things in groups of two—they remind me of ben and me :).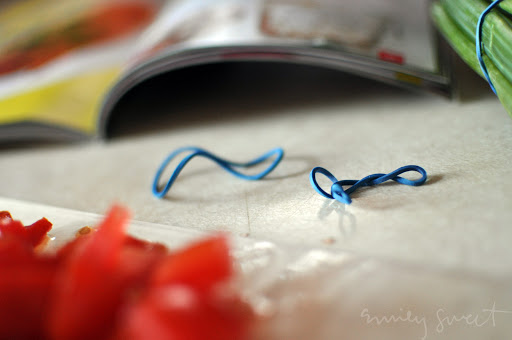 these colors remind me of
mastermind
, a game i used to play in open door—the accelerated class for gifted students (bah-ha-ha! OK, stop laughing.). not sure yet what i'll use this palette for. but i will.